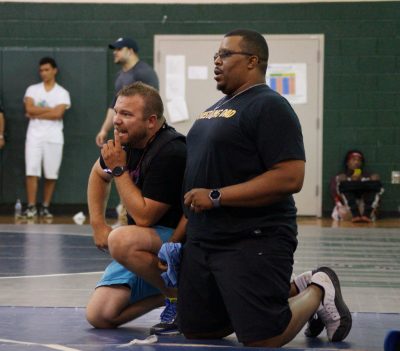 Our training is designed with goals in mind for every individual that walks through our doors. Some may have a goal to lose weight and stay fit, others may want to be Olympic champions or fight in the UFC one day. No matter how simple or how grand an individual's goals are we have the passion and plan in place to help them accomplish their goals. Most gyms take your money run a class and send you on your way, we pour our heart and souls into our training and expect the same back from our members. We believe that is a recipe for success inside and outside the gym.
More than anything else, it is our passion that sets Icon Wrestling apart from all the other wrestling facilities out there. Anyone can roll out a mat, but we put our passion for our sport into every practice, and try to share this with our wrestlers.
More than wrestling, we teach our kids what it take to not settle for average in all aspects of their lives. We truly believe in the building the character in our young men as much as we believe in better their performance as athletes….wrestling is just the venue we choose to do this.